I know you guys have been waiting on this one for a while now.... Then here you go..!
THE BEST skateboarder in the country finally got his 5th on, Mr. Ansey Flores.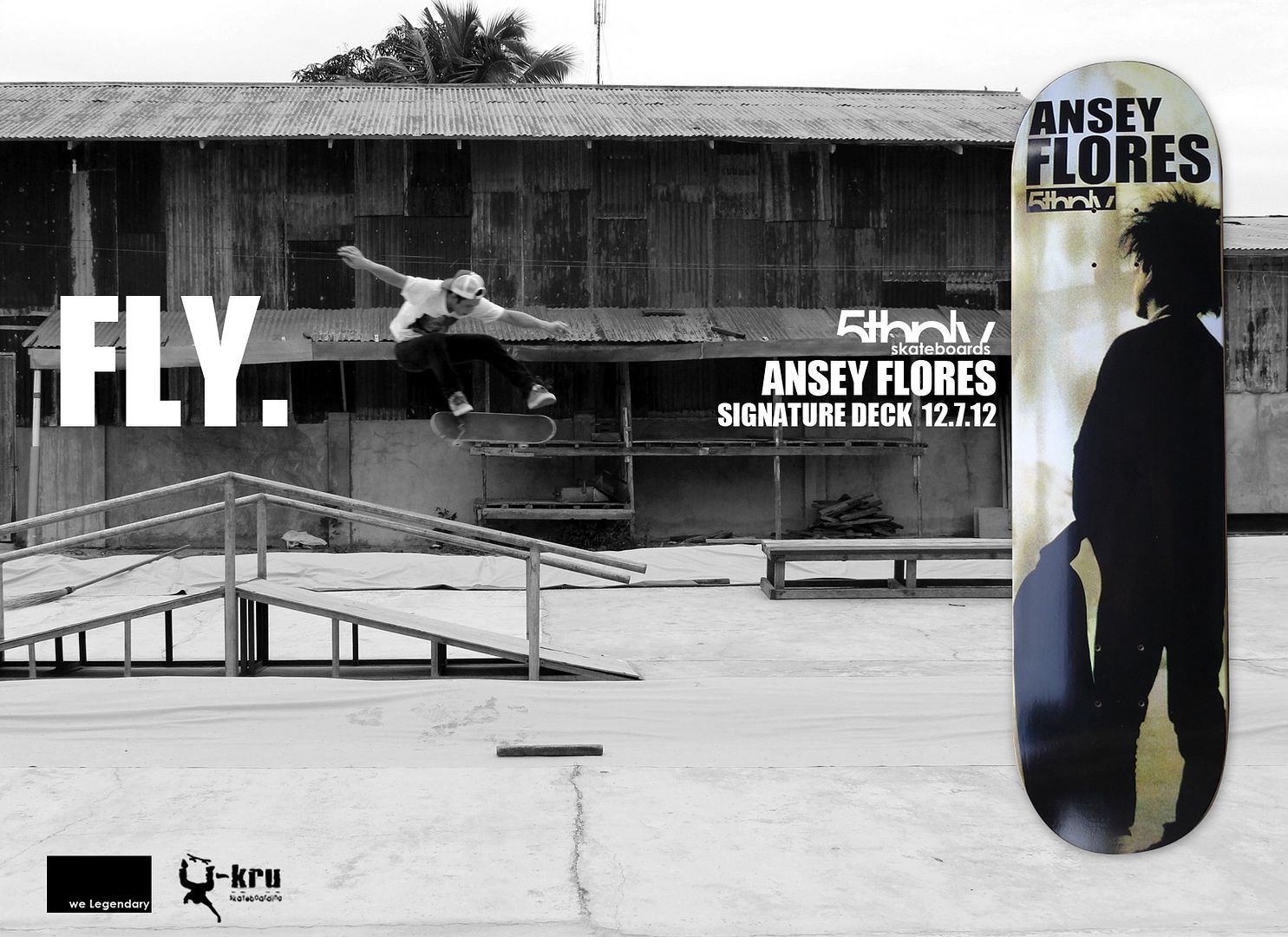 <iframe width="800" height="450" src="http://www.youtube.com/embed/eSwVAKmRHHs" frameborder="0" allowfullscreen></iframe>
We are glad for you to be back in the FAMILY my friend.
DECKS available at all weLegendary shops and U-KRU skateshop(urdaneta, pangasinan).
MADE in U.S.A (no stir...!).